Commercial Products
10-3-5 Turf and Golf Course Greens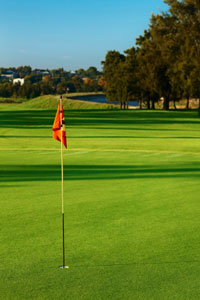 When Daniels 10-3-5 Turf Special was first developed it was tested by John Deere for more than two years. When the testing was completed, John Deere issued press releases that Daniels 10-3-5 Turf Special was the most innovative, leading edge product in the marketplace. John Deere carried Daniels in 35 distribution centers across the United States as their exclusive liquid green's feed for their One Source® program.

Daniels is a single product that replaces multiple products used by golf course superintendents to care for their greens.  Daniels is also used on sports turf and to repair high traffic/wear areas. Daniels works well on all varieties of grasses.

We are pleased to announce that Daniels Turf Special 10-3-5 will be manufactured and distributed by Daniels Plant Food Products, Inc. using Daniels original turf formulation developed in 1999.

Daniels Turf Special will be available for sale in the 3rd quarter of 2012.